Armillary Sphere Garden Sculpture Designs
By Gary Hume
Home Life and Style: Gary Hume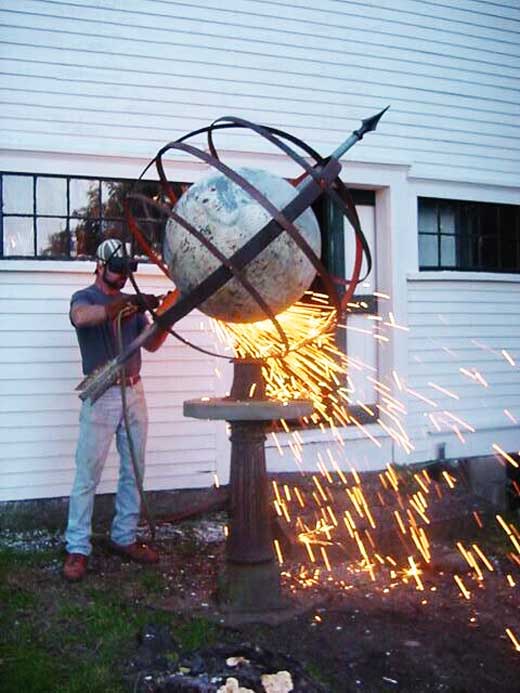 I have a private machine shop where I cut, weld, drill, turn, mill, thread and otherwise assemble my ever evolving metal sculptures. My garden sculpture designs are created primarily using 19th century parts and pieces, as well as a variety of other found recycled objects. I find these items in old barns, fields, junk yards and antique shops.
Much effort and time is put into finding and using the right, complimentary, found objects for each unique sculpture whether it is a sphere garden design or any beach, museum or garden sculpture. Paying attention to the smallest of details, makes my work look and feel like a real antique sculpture with the "WOW" factor!
Orders for commissioned work are welcome. Many of my pieces averages between $1500 – $10,000 with a 3 to 4 week turnaround time. Shipping nationwide can be arranged. Personal local Northeast delivery is possible.